News & Info
Court Denies Activist Calls To Stay Final Rule Delaying RMP:
American Chemistry Council
The Chlorine Chemistry Report
September 1, 2017

Federal appellate judges have denied a request from environmental and labor groups to stay or summarily vacate the Trump Environmental Protection Agency's (EPA) final rule delaying an Obama-era overhaul of the Risk Management Plan (RMP), stating that the groups have failed to meet "stringent standards" for a stay, reports Inside EPA (August 31). In an August 30 order, "a panel of the U.S. Court of Appeals for the District of Columbia Circuit granted environmentalists' request for expedited briefing and ordered the parties to submit a briefing schedule within 14 days," notes Inside EPA; "oral argument will be scheduled for the first appropriate date after briefing is complete, the court said."
Experts slam chlorine debate
12 Aug, 2017
By: Ruby Harfield
Ruby Harfield is a Hawke's Bay Today reporter
This email address is being protected from spambots. You need JavaScript enabled to view it. HawkesBayToday

Water chlorination has saved hundreds of thousands of lives globally and should not be a debate in New Zealand, scientists say. Chlorine has been used to disinfect water supplies around the world for more than 100 years but is not mandatory in New Zealand and many water supplies are untreated.
Harrison Grierson water and wastewater manager Iain Rabbitts said chlorine should be put in all water supplies in New Zealand. Globally it has led to the biggest increase in human life span ever, it is vitally important, he said. "It's the greatest technological advancement of the 20th century. I think chlorine is the absolute minimum we should have in every water supply.
IBC Tote Bin Scale allows operators to accurately gauge polymer usage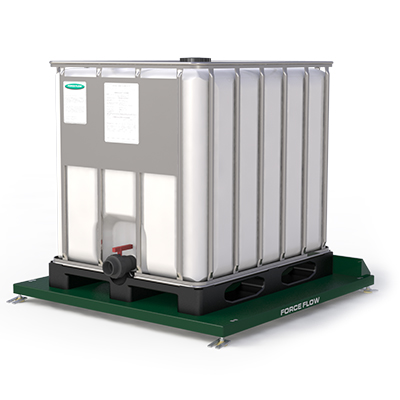 Increasingly strict federal and state reporting requremnets have created a need for water and wasewater plant operators to easily and accurately track chemical feed rates and usages. The IBC Tote Bin Scale does just that, while providing the assurance that the chemical supply won't unexpectedly run out. Accurately measuring chemical application can also be a big cost saver in the long run.
CHEMICAL DILUTION SYSTEM SAVES MONEY AND INCREASES SAFETY
Like buying orange juice and detergents, water treatment chemicals are almost always less expensive to purchase in higher concentrations. Unfortunately, feeding high strength chemicals into process water can create problems for the water treatment operator. These problems may stem from things like extremely low feed rates, chemical off-gassing, hard process water and safety or regulatory concerns in handling high strength chemicals. An innovative engineer and a determined Northwestern city set out to solve these problems with a chemical dilution system that met both their budget and design criteria.
More Articles ...